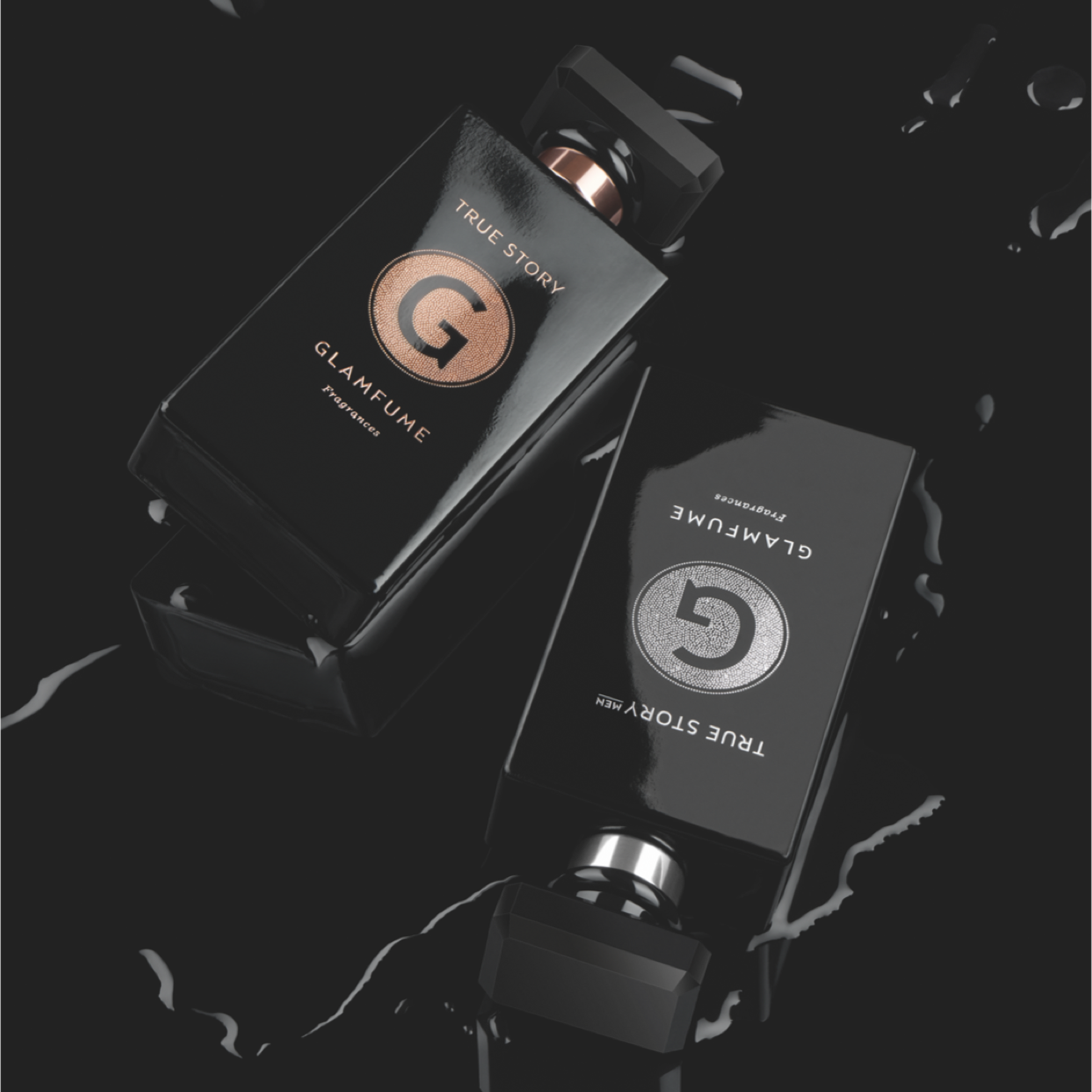 Med duftserien TRUE STORY opfylder Chris og Criss deres store drøm om en fælles duftkollektion. Med hengivelse og en stor indsats samles de olfaktoriske yndlingsingredienser, der har været lagret i årevis, til et orkester af dufte. TRUE STORY er duftkollektionen til kvinder med karakter – kvinder, der følger deres vilje og helt personlige vej, kvinder, hvis fantasi gør verden til et smukkere sted. TRUE STORY MEN er dedikeret til alle mænd, som stort set har bandlyst det konventionelle fra deres liv. En komposition til karaktertyper, der søger deres egen vej, og som måske allerede har fundet den. Tiltrækkende. Selvbevidst. Suveræn.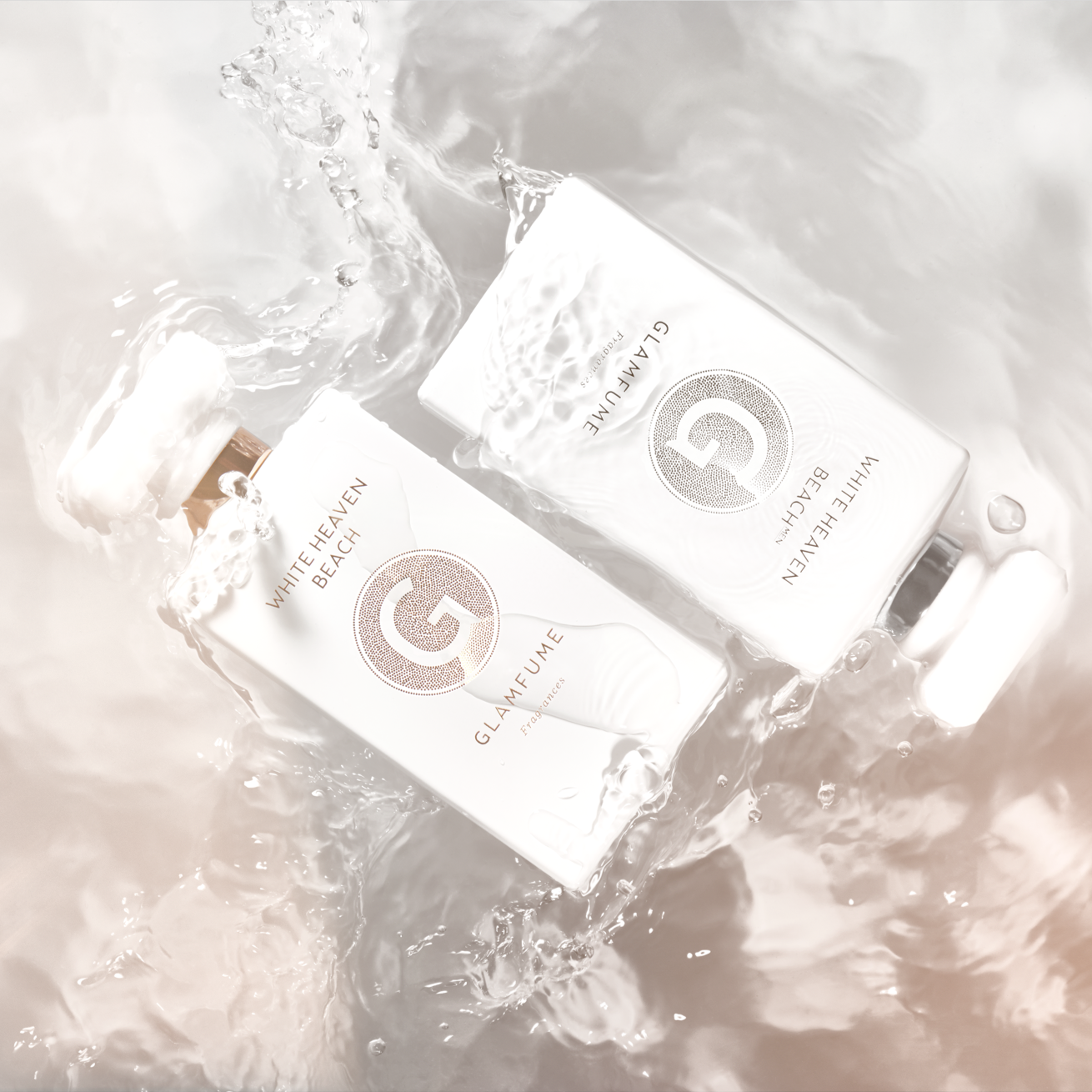 Dance with the waves, move with the sea. Let the rhythm of the water set your soul free." Magisk tiltrukket og grebet af den uimodståeligt smukke natur ved Whitehaven Beach, en strand ved den australske ø Whitsunday Islands østkyst, bliver Chris og Criss overvældet af en tilstand af anspændt ro, der går over i en følelse af dybfølt rørelse og fredfyldt taknemmelighed. Hvis man kunne dufte farverne i denne erindring, så ville de dufte af krystal-turkis, kvartssølv, ultramarin og dybrød. Rene, tidløse og ubeskriveligt smukke. Dette enestående farvespil har Chris og Criss indfanget i den nye duftduo WHITE HEAVEN BEACH.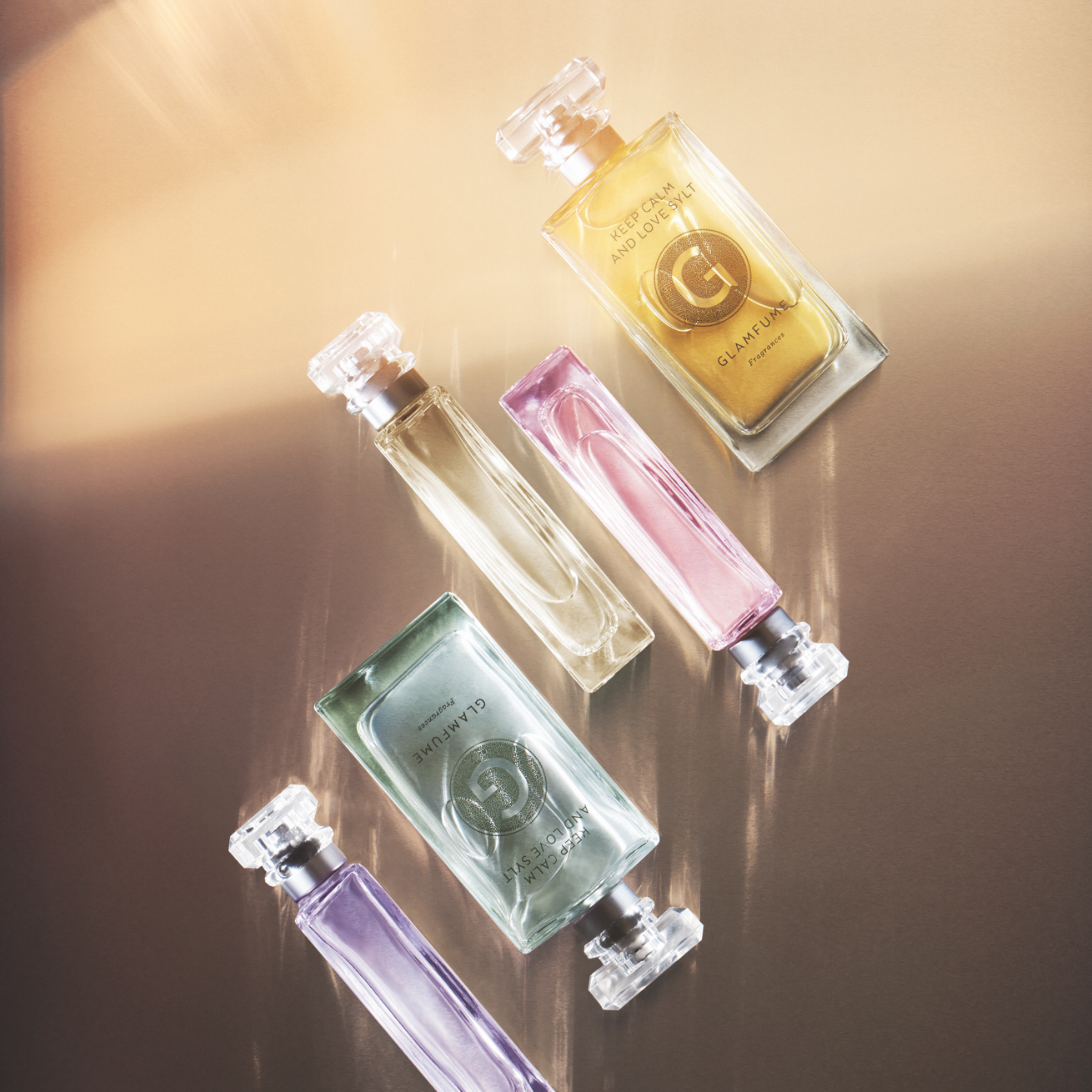 Livet på Sild er et liv i harmoni med naturen. Når man tilbringer sin tid her, mister man sin tidsfornemmelse, finder indre ro, afslapning og nyder de smukkeste øjeblikke. Chris og Criss elsker at lade sjælen vandre på Sild – og at tanke kreativ energi i det nedsatte tempos positive følelse for at beskæftige sig indgående med nye idéer. KEEP CALM AND LOVE SYLT er deres personlige kærlighedserklæring til deres yndlingsø, stedet med uforglemmelige øjeblikke og følelser. Der er kommet fem dufte frem, der er båret af helt personlige erindringer og som afspejler øens smukkeste facetter.
Om at have syden i hjertet - inspirationen
Når glamour starter en affære med parfume, opstår der noget enestående: GLAMFUME! Chris og Criss er mor og datter – de elsker og lever begge to for en verden af dufte. Erfaringerne og indtrykkene fra utallige rejser gav begge lyst til at forvandle deres inspiration til reelle duftoplevelser. Og således lader de i samarbejde med to af de mest erfarne parfumører fra Grasse, som er verdens hovedstad for dufte, GLAMFUME duftkollektionen opstå. Fælles credo: "Vi vil i fællesskab investere vores kærlighed og vores lidenskab i duftkollektioner for at berige, forkæle og fortrylle duftelskere med usædvanlige duftoplevelser!"